Economical Call Center Solution
Call center telephony for SMEs doesn't have to be expensive or complex. P-Series PBX introduces an inbound call center solution tailored for SMEs to optimize agent productivity and boost customer satisfaction in a budget-friendly way.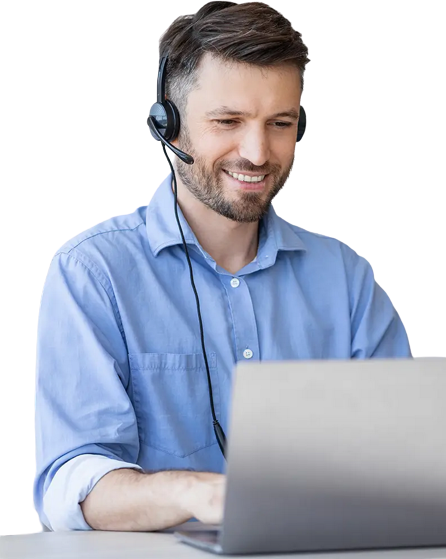 ACD
Route incoming calls to the proper queue and the right, available agent based on certain strategies you set up.
IVR
Paired with ACD, IVR prompts callers to their desired destinations with customized rules, helping SMEs handle high volumes of incoming calls.
Call Recording
Keep track of every phone conversation to improve the performance of your agents or for compliance with regulatory requirements.
Queue Panel
View real-time display of incoming calls, agent status and other queue-related statistics to help you efficiently handle the calls.
Reports
Use detailed statistical reports for multi-dimension performance measurement and gain in-depth insightson efficiency improvement.
Wallboard
For agents and supervisors to intuitively monitor agent & queue activities in real time and quickly identify any possible issues.
Linkus UC Clients: Any Device, Anywhere
Driven through a set of applications for web browsers, Android, iOS, Windows and Mac,Linkus UC Clients enable P-Series PBX users to make audio and video calls right from the web browser as well as easily turn mobile phones and desktops into office extensions. Use Linkus UC Clients to stay connected and productive whether you are in the office, on the go, or working from home.
Yeastar Cloud PBX Features
IP Trunk สายนอกแบบ IP (25)
IP Phone Extension สายภายใน IP (100)
Admin Panel หน้าจัดการระบบ
IVR ระบบตอบรับอัตโนมัติ

AutoCLIP จับคู่สายเข้ากับเบอร์ภายใน
Queue ระบบรอคิวสาย
Ring Group กลุ่มรับสายภายใน
Call Forwarding ตั้งค่าการโอนสายอัตโนมัติ
Call Recording บันทึกเสียงการสนทนาทางโทรศัพท์
Call Transfer ตั้งค่าการโอนสาย
CDR Report ระบบรายการการโทร
Mobile Application แอพพลิเคชั่นมือถือ